Detailed engineering is the phase we have reached so far. As a result, now with the contours of the project slowly emerging, the next steps can be taken.
The project will need further detailing. More detailed drawings of the laboratory need to be made.
Laboratory design render example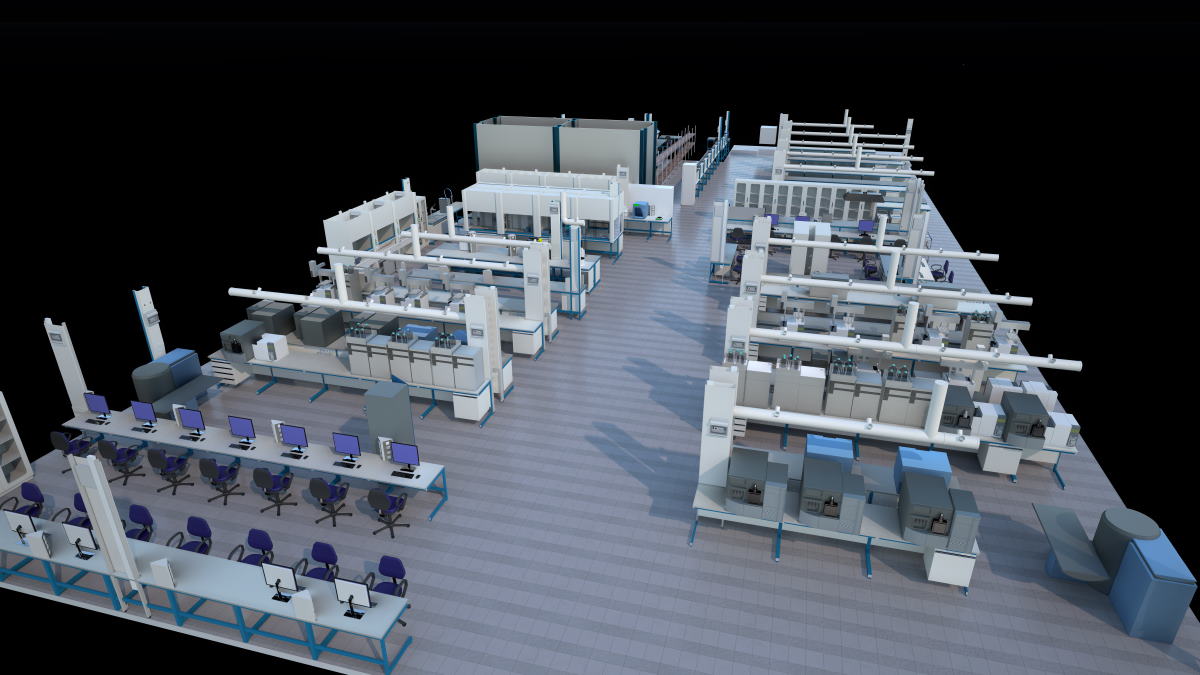 Interactive 3D laboratory design
In addition, we also can provide you with a unique interactive 3D design of your new laboratory.
The following will have to be completed:
Exact routing of utilities such as gases, water, electricity, data
The quantity and position of Electrical and/or data sockets, gas taps etc. can be determined.
Supporting areas like Electrical and HVAC room, offices can be completed.
We will make an interactive walk-trough. We can show you in real-time or in an online meeting. We made a little example movie about it.
Ready for sending out Tender documents
With the detailed engineering in process/completed we can start with the next step, writing the Tender / RfQs / Purchasing Documentation.
This will be a complete set of documents. They all will be based on the same 3D Revit database we created for that. This can look like the following documentation.