It a complex process to design a laboratory
How cool would it be if you, as a lab manager, lab designer or lab equipment specialist, could do this yourself in a playful way?  Whether it concerns new construction, renovation or expansion of a laboratory, with our interactive 3D design solution and our guidance it is possible. The result is an optimally equipped, cost-efficient and safe laboratory completely in 3D.
Our goal at Labs31 is to help customers improve a new or existing lab in the best possible way with quality services and products. Our current customers really appreciate this visual approach. Many misunderstandings (and therefore delays and costs) have been prevented as a result. Not on the drawing? Then not part of the delivery.
A perfect laboratory design through the Laboratory Design Canvas
Also our unique process approach based on the "Laboratory Design Canvas" appeals to our customers. We can offer turn-key solutions in a very structured way, whereby we guide the entire process. A partial delivery with one or more steps in the process is also possible. An important condition is "Only happy when it works" and that is only possible if we remain involved up to and including delivery. Customers for life, that's what we aim for at Labs31.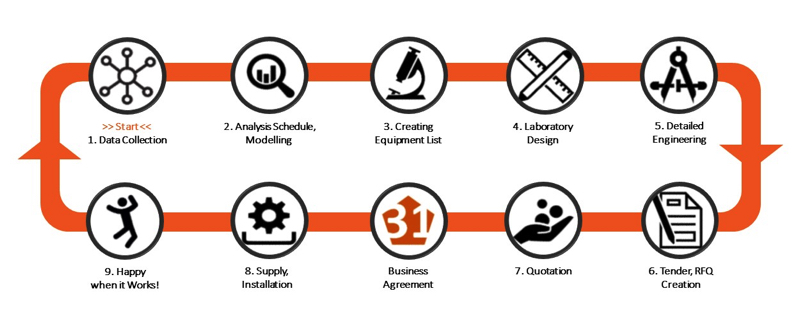 Get rid of the confusion of tongues during the laboratory design process
By getting a good picture of the project-specific wishes and requirements from the start and translating these into a visible and structured whole, a "Babylonian confusion of tongues" is prevented. We ensure that expectations are united and everyone in the organization understands what the laboratory will look like. Especially because reading and understanding from a flat drawing is not a daily occurrence for many.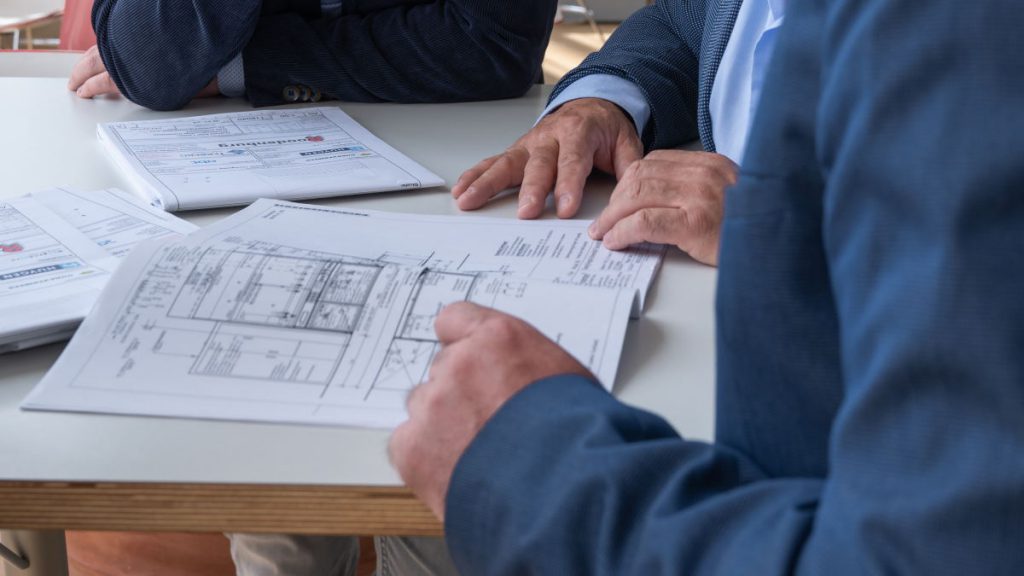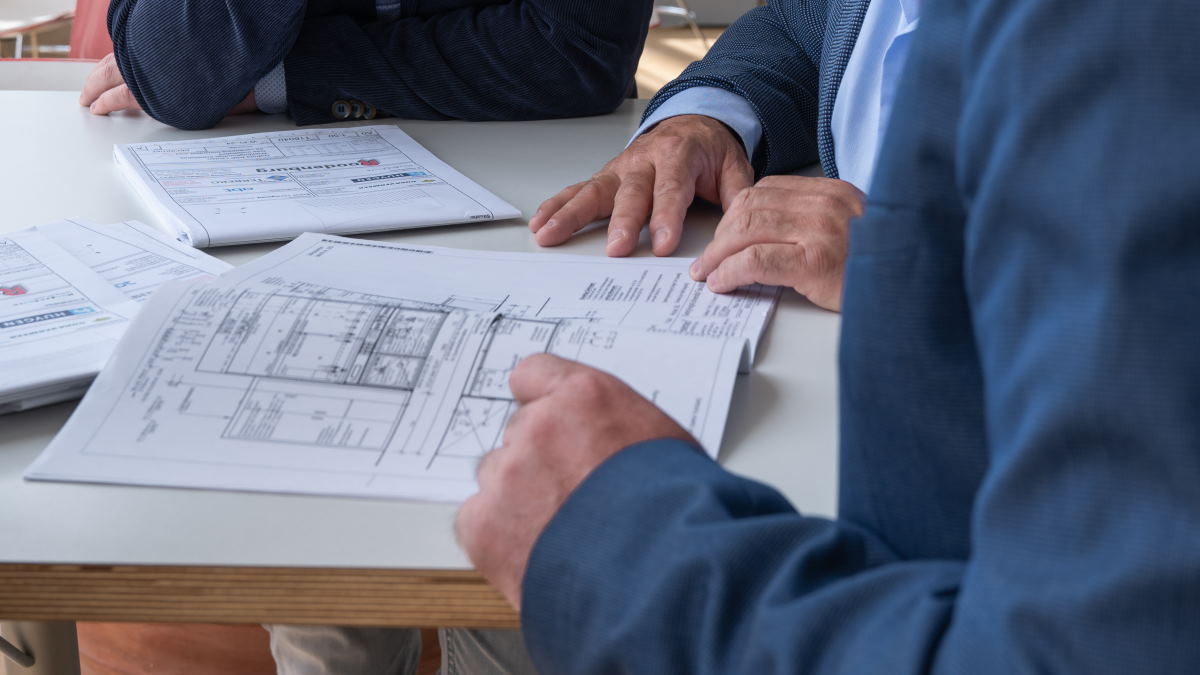 Feeling the laboratory design yourself
The 3D laboratory model also contains the building, windows, doors, gas pipes, extraction, climate technology, lab furniture (incl. fume hoods, laminar flow cabinets), equipment (stewing, incubators, analysis equipment, etc.). In short, with this Building Information Management (BIM) model, a "clash detection" can be done. This even before construction has started, so unique. By smart programming, we can let anyone, user or supplier, virtually walk through the building and experience what the design is like. Optimization in the design phase with cost savings for all parties involved.

Everyone excited about the laboratory design
Depending on the stage of the project, the design can be drawn in neutral (brand independent); but gradually a choice of suppliers will be made. We have now made the 3D designs for a number of large furniture manufacturers and the renders are almost indistinguishable from the real thing. We are also in talks with suppliers to integrate their products and services into the 3D laboratory design. You get it, everyone gets excited about this, do you?

No challenge is too crazy for us
Labs31 is a completely independent total supplier of laboratories with a no-nonsense mentality. We do this in a unique way that meets the wishes of the customer. We are active internationally. In addition, Labs31 actively contributes to the NEN standard committee "Fumer cabinets and other laboratory equipment".
We would like to hear about the challenges you face and are always willing to exchange ideas with you while enjoying a nice cup of coffee in the beautiful Van Nelle Factory (UNESCO World Heritage Site).
How can we help you?
Let's meet and talk about your challenges, looking for the best possible solution for you and your company!
We can help you with consultancy, project management or turnkey laboratory projects.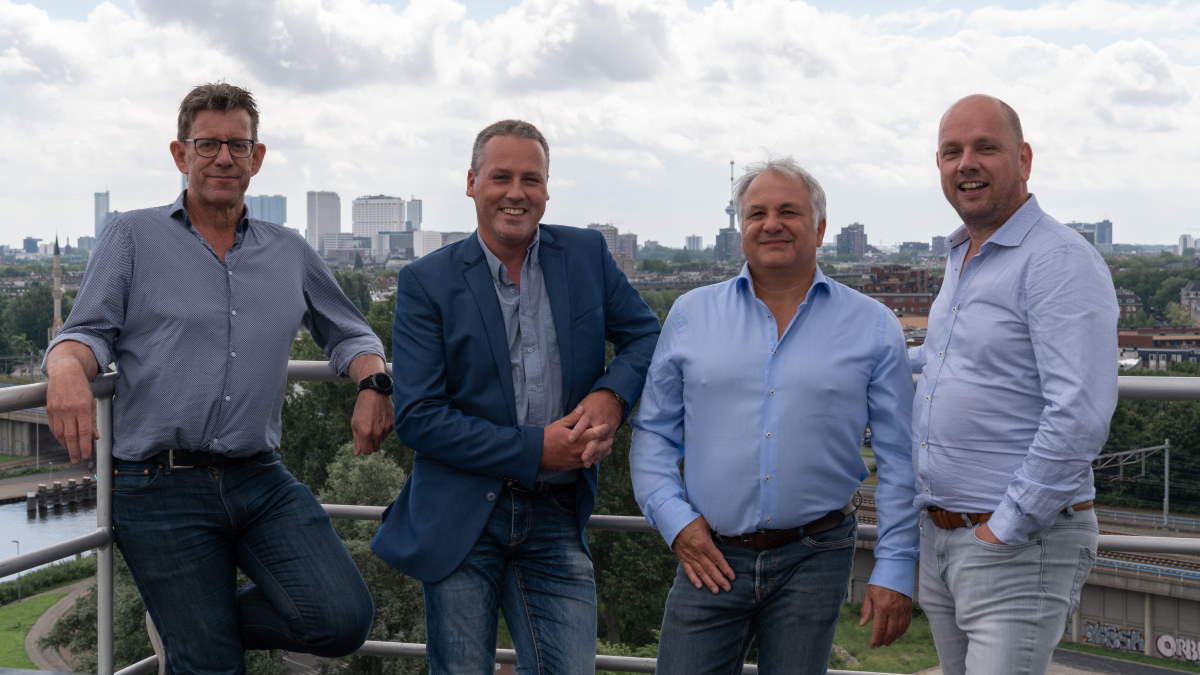 We work for the following companies, among others: