In the dynamic world of science and technology, change is a constant factor. Whether due to growth, technological advances, or simply the desire for a fresh start, there may come a time when you consider relocating your laboratory. But moving a lab isn't an everyday task. Not even for an experienced lab manager.
There are costly and delicate devices, specific space requirements, and of course, environmental considerations. How do you ensure a smooth transition and potentially circular reuse? Let me guide you through our approach to such a relocation project in 5 steps:
1. Mapping the Current Situation
The foundation of any successful move is a thorough understanding of the current state. We analyze your existing lab space down to the relevant detail level. Every relevant instrument, piece of furniture, utility is noted and modeled. Additionally, we assess the workflow, traffic patterns, and operational needs of your team. It's more than just a physical inventory; it's functional too. For this, we also undergo the first four phases of the laboratory design canvas and always kick-off the project with a fun, interactive workshop.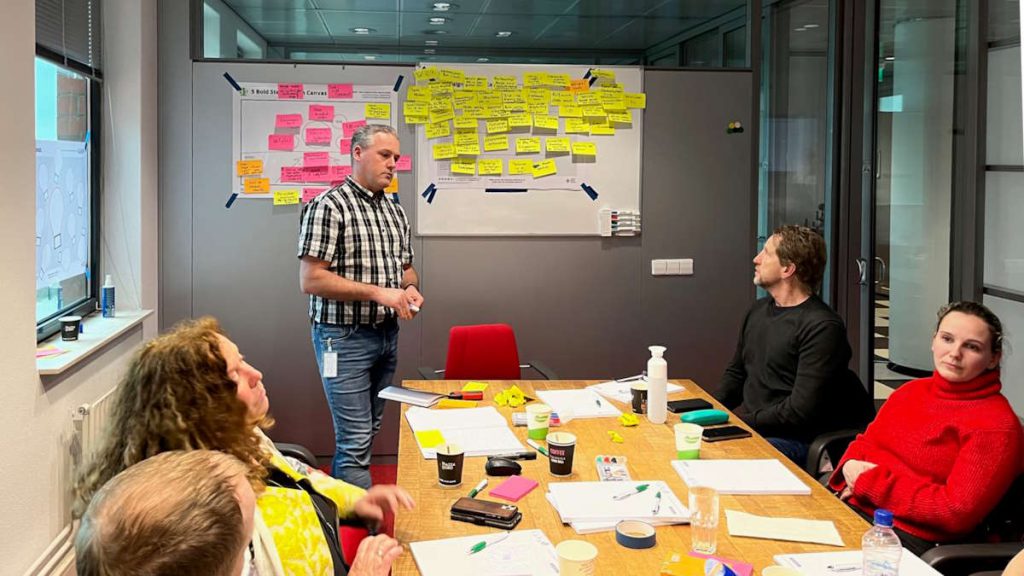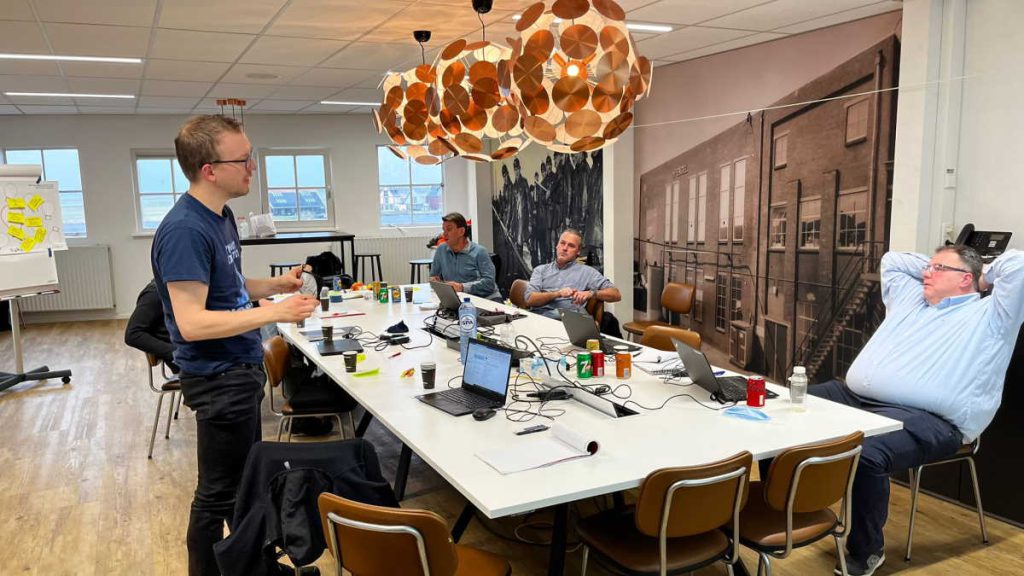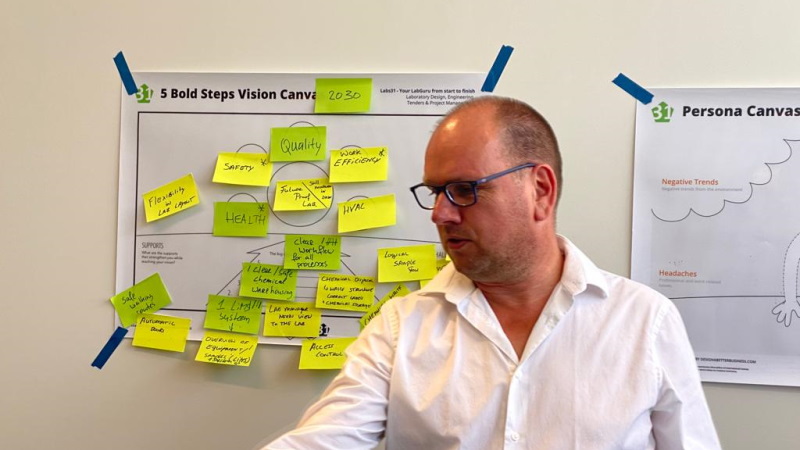 2. Clear and efficient coding
Once we have a detailed picture of your current lab, we move to a coding system. This system ensures that every item, no matter how small or large, has a specific place and priority. This facilitates a smooth and structured move without anything getting lost or damaged.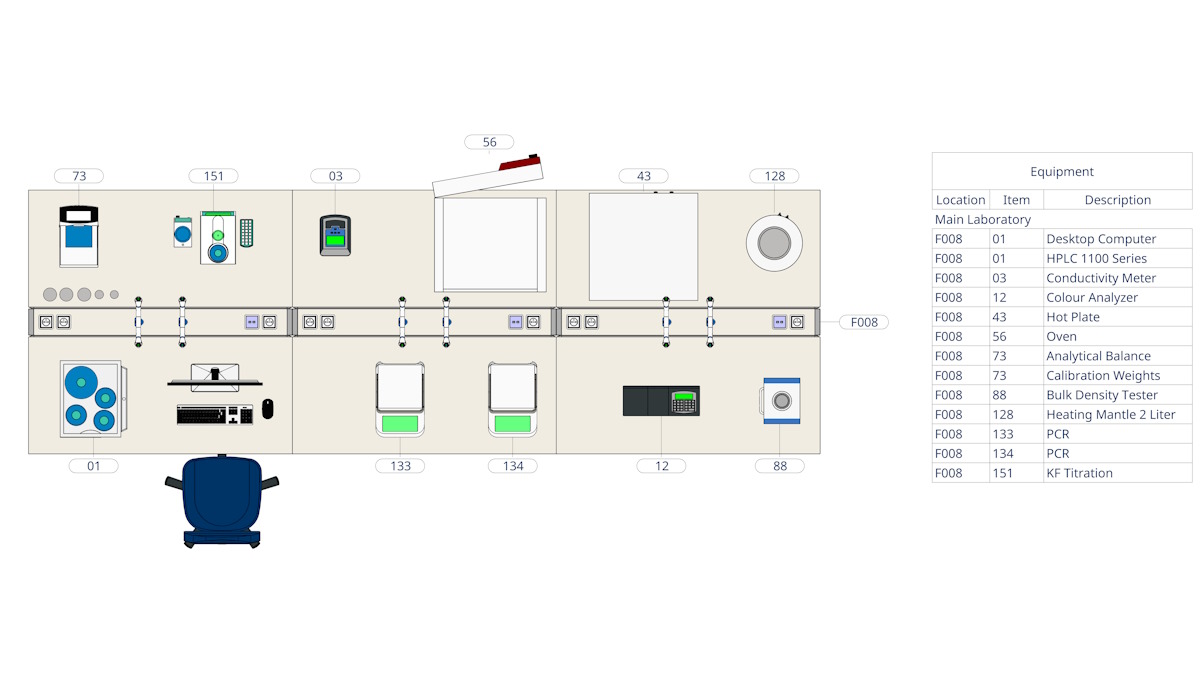 3. Assessing the New Location
With knowledge of your current state, we delve into the possibilities and constraints of your new location. Here, we employ our innovative 3D design model. This allows us to create a virtual version of your new lab before even one box is moved. This means we can identify potential issues upfront and devise solutions, resulting in less downtime and a more efficient setup.

4. Crafting a Thoughtful Relocation Plan
With all the data gathered, we take things a step further and develop a tailored relocation plan. This plan addresses the unique needs of your laboratory, from safely moving sensitive equipment to ensuring the continuity of your operations during the move.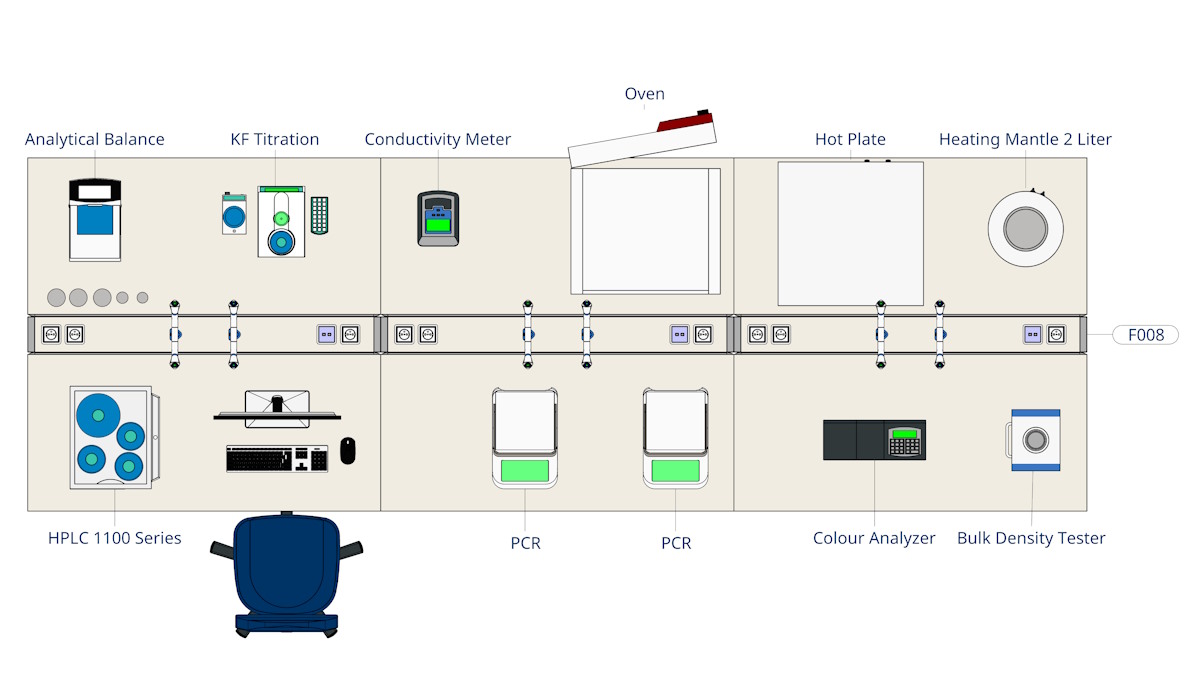 5. Guidance throughout the process
At Labs31, we believe in a hands-on approach. We're not just your consultants during the planning phase, but also your partners in execution. Our team of experts is on hand to guide you every step of the way, ensuring a seamless transition to your new site.
Circular reuse: A sustainable choice
In today's age, where sustainability is not just a trend but a necessity, circular reuse is a pivotal aspect of our service. We can ensure materials and equipment from your old lab are reused, reducing waste and minimizing the move's ecological footprint.
We've assisted our client, Cotecna, in reusing lab furniture. This helped save costs, expedite the moving process, and emphasize the importance of sustainable business practices.
Relocating Your Laboratory: A Structured Approach
Whether you're looking to move your lab due to growth, modernization, or other reasons, Labs31 offers a streamlined and sustainable solution with our special 3D design and engineering approach, complete with clear codings. Relocating your lab is a significant undertaking, but with the right partner by your side, it's a step in the right direction for a optimal peace of mind and saving time and money.
How can we help you?
Let us get acquainted and talk about your challenges, looking for the best possible solution for you and your company!
We can help you with consultancy, project management and turn-key laboratory projects.