Together with Scandinavia, the Netherlands is a frontrunner in the fast, flexible and cost-effective realization with 3D modelling. The next step in this is 4D design for ultimate visualization and calculation of everything needed for an optimally functioning laboratory: from the figures to the logistics flows, furnishing and equipment.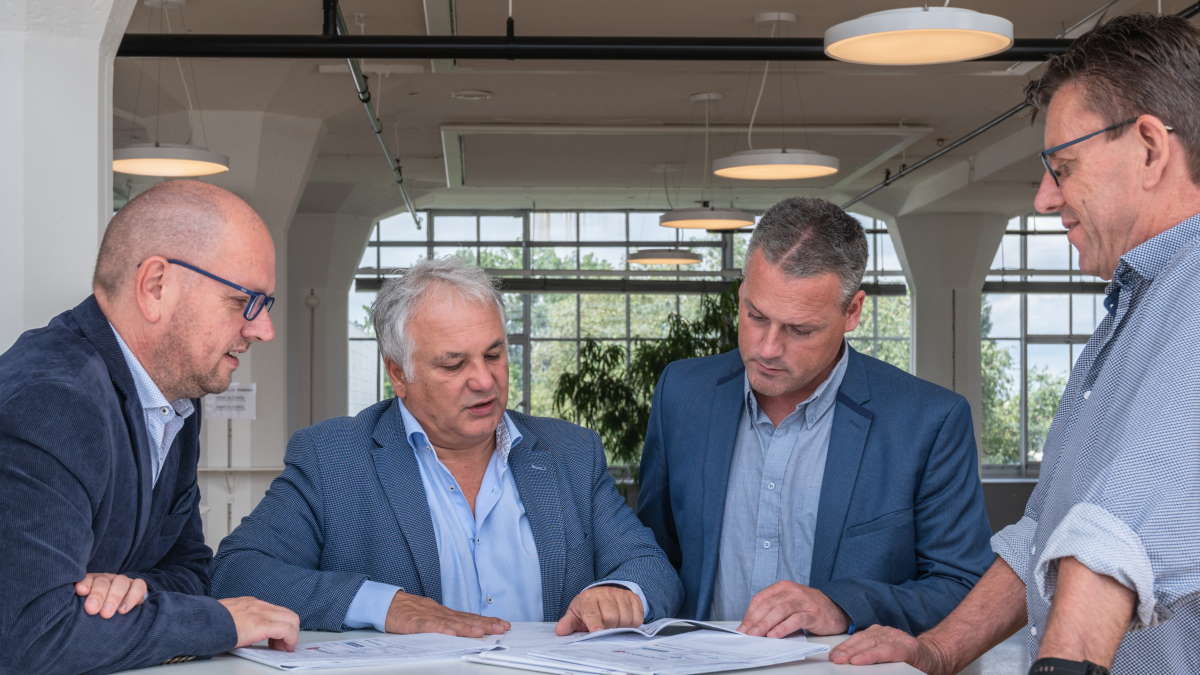 The trend in laboratory land is to design and build more and more flexible, modular. Start-ups and grow-ups in particular often want to change after two years. By largely leaving a number of basic elements, it is then possible to quickly switch up. This can be done by fully modeling a laboratory design step-by-step in a virtual environment. Digital building models make it possible to design in real-time, and even make adjustments during construction. The result: faster and cheaper delivery of a new lab that grows with the future. The complexity is ingrained in the digital models, with which the translation can also be made directly with other actors such as the contractor, installers and the architect. "The complexity lies in the fact that a lab designer has to deal with, for example, occupational health and safety regulations, the building decree, design standards, efficiency, safety and containment," says Wilfred van Oost, Managing Director of Labs31 from the Van Nelle factory in Rotterdam.
"That is why we take this on the functionality journey with our laboratory design canvas approach, in a very structural and also fun and relatively simple way, and we are now linking the complete business model to that." Ivano Zuliani, who, like most of his colleagues, has worked in a lab, adds: "We also think we can offer added value in this. Based on our more than 25 years of experience with international laboratory projects, we have developed a methodology with which we can go through a structured process in a visualized manner with our customer - that may be a lab manager, architect or construction consortium. We look at: who works there? What do you want to achieve with your laboratory? How are you going to set that up? The walking movements and safety aspects, but also: which devices do I need? We always visualize this consistently. We take the various user groups with us and involve them in that journey. This makes them feel really heard and involved."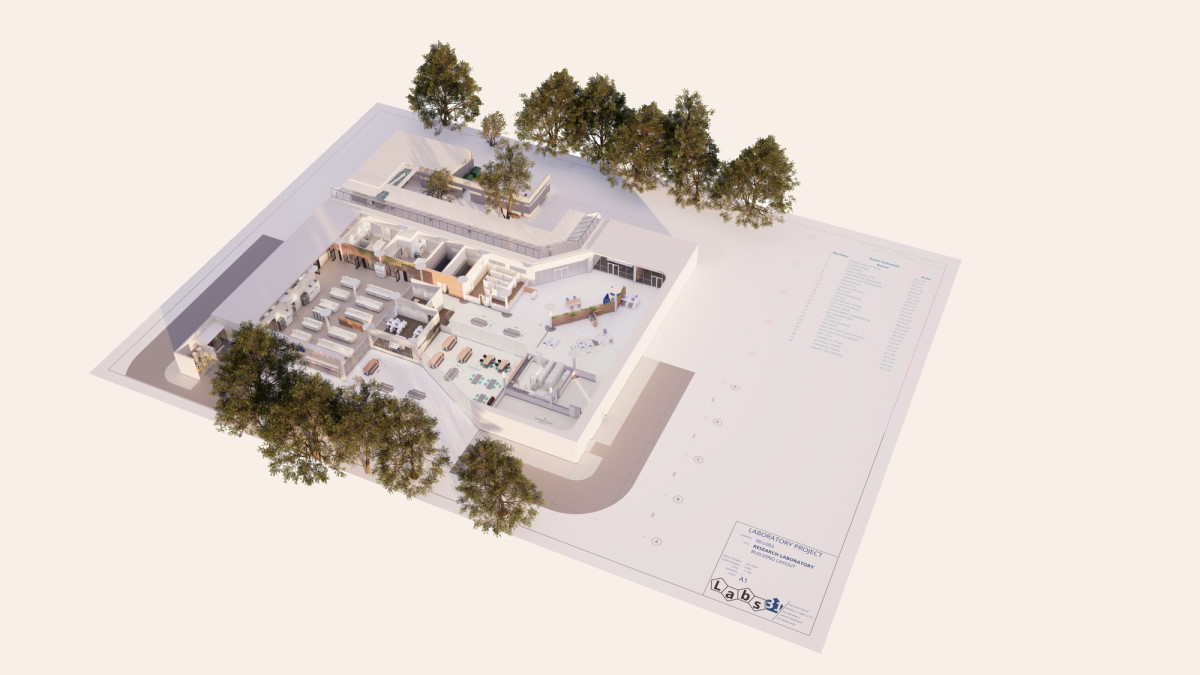 Van Oost and Zuliani then go a step further. Via data collection, spot plans (a schematic overview of how departments, teams and projects are housed in relation to each other), interim workshops and recently a seminar, they go in depth with laboratory managers, project planners, architects, facilitator managers or construction consortia. Working from the inside with the functionalities as a starting point creates a clear vision of the various design phases and starting points to be followed. Clients often do not have the know-how of how a lab can be set up optimally and efficiently: "We are mainly involved in designing, project management, engineering and tendering, so we know exactly how much time these intermediate steps take. We want and can offer each step separately. The project partner thus reduces risk," says Zuliani. "By listening carefully and talking to clients, you can create a clear structure. This laboratory design canvas has emerged as a guideline from those conversations."
"We know exactly how much time those intermediate steps take," says Wilfred van Oost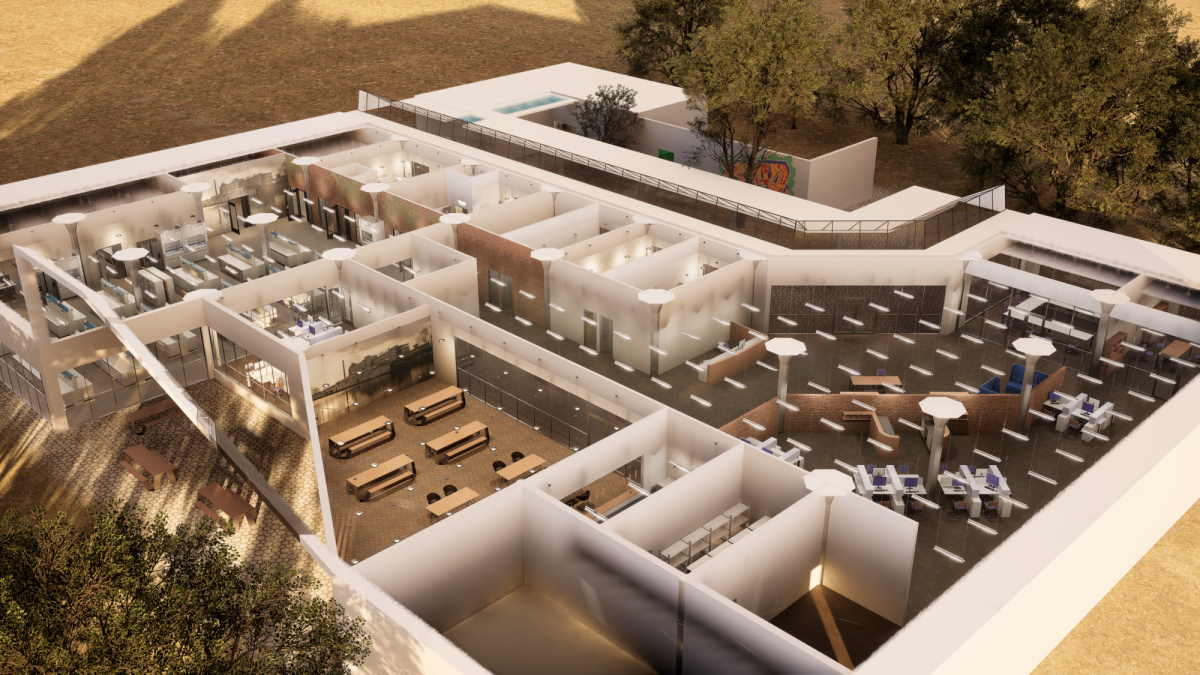 But what makes the difference between 3D and 4D? "There are different ways to look at 4D. You always need spot plans when designing a laboratory," explains van Oost. "We approach it from the other side; we immediately model from a large, in-house 3D database. We have modeled many objects in it, which you can place anywhere. As a result, a project partner can also compare apples with apples in the purchase phase." By using BIM (Building Information Modeling or creating digital building models), the different databases can be connected to each other. Various analyzers, safety cabinets and fume hoods with a certain footprint, power consumption, water consumption, heat load, heat load are in the system and are therefore important for the extraction system (HVAC). Also, space is often required for sample preparation. In the event of any changes, a new floor plan can be printed out from the 3D model very quickly, which in a traditional process can easily take one or more weeks. By adding all furniture, equipment, connections and calculations to the 3D model, we create extra added value, or 4D.
"This allows a project partner to compare apples with apples during the purchase phase," says Ivano Zuliani
By being able to manage changes well and comparing the different 3D plans, shortcomings or clashes can be detected at a very early stage: they simply light up red in the plans. Because imagine that the air exhaust duct has to move half a meter, while the ceiling is already ready. "With this early clash detection and by involving everyone at a very early stage, you have an ideal digital plan. This saves you 20 to 30%, already in the design phase," says Zuliani.
Taking steps towards maintenance, Labs31 sees cautious moves towards a more facility link with user manuals, validation reports, server reporting and periodic maintenance, also of the architectural elements. Although partners are not really asking for it yet, the need has already been identified.
This also applies to sustainable construction, which is gradually becoming a fixed starting point in construction. When choosing an air handling unit, which often already requires a considerable investment in the technical room or on the roof, the choice is all too often for either a minimum capacity or unnecessary overcapacity. In the first case, the occupational health and safety standards are quickly exceeded, in the latter case it becomes a much too expensive, energy-guzzling installation that will not be used to its full potential. Van Oost: "With well-substantiated data you can be ahead of all this. If you check that in advance, then you have solved problems beforehand. Sometimes I hear "now I understand why it was always too hot in our lab..."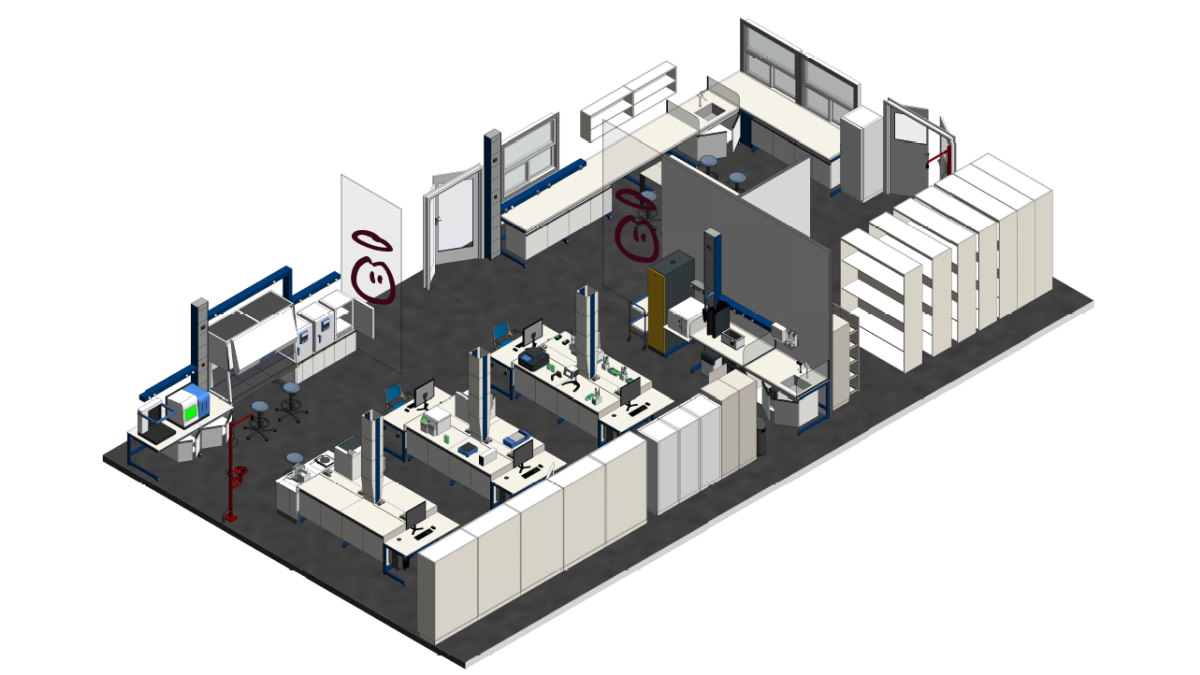 Labs31 proved that the approach can also be implemented completely digitally during the realization of the laboratory construction of the company Innocent, producer of healthy drinks. Van Oost: "We started that all the way in times of corona. That requires some extra preparation, but it is the future. When we were asked, they still had to hire a lot of people. There was virtually no in-house or very limited knowledge about setting up the laboratories. In the end, we sat together virtually at the table with people from Ireland, England and the Netherlands, which was super efficient. Innocent has now built a very large factory on the Maasvlakte." Innocent eventually has a relatively small lab and had previously outsourced everything. "They didn't have a lab manager yet, they didn't even have a QA manager," van Oost explains. "We were able to help them completely from scratch. What lab do you need, what type of people do you need? What equipment do you want in your lab?" Zuliani adds: "Due to the short lead time and the simultaneous construction of the enormous factory, it was a very ambitious project, but we were able to facilitate the entire preliminary phase digitally and online. For example, how do you select the furniture? By working with our standard lists, you can actually make realistic comparisons and proceed quickly"
Innocent was an all-encompassing project, but Labs31 is often approached to fulfill a role as a lab consultant or project manager within a project. Zuliani: "We clearly see the need in projects to completely unburden. You see that people are increasingly opting for a construction team that has made a pre-selection of an installer, planner and contractor. Parties have often been less enthusiastic about lab planning, but then we like to come into the picture."
Trends
2D is a no-brainer
3D is really the future and the Netherlands is leading the way in this, together with the Scandinavian countries.
4D is extra unburdening: involving all stakeholders, removing frustrations and being ready for the future.
The 4D plan can also be used optimally for a relocation or house plan, saving unnecessary extra costs. • Increasingly flexible, modular design and construction.
Start-ups and grow-ups in particular want to change after two years. By largely leaving a number of basic elements in place, it is then possible to quickly switch up.
Labs are getting safer. As a result, the office environment has also started to be integrated into the lab. Data processing can then be done on the spot, without walking back and forth.
The lab equipment is getting smaller.
Sustainable building according to BREEAM/Well standards [an in-depth study of the health category in BREEAM, ed.]
How can we help you?
Let us get acquainted and talk about your challenges, looking for the best possible solution for you and your company!
We can help you with consultancy, project management and turn-key laboratory projects.