Combine your wishes with our unique Lean LabGuru expertise and we can design on the fly.
We will quickly turn your PowerPoint, Excel, Gimp or AutoCad sketch into a professional lean laboratory design. You can get any laboratory 2D or 3D laboratory view you need. We can even provide you with a view of your laboratory furniture including the laboratory equipment (balances, Gas Chromatographs, titrators, refrigerators etc.).
Our proven approach will save you a lot of time, money and will make every laboratory key user and laboratory manager smile. Do you need more help? We can also offer you our project management skills to get the job done:
"A laboratory that is ready to go".
We recently have been doing this for our Client Nofalab in Schiedam. We can show you more examples that if you want?
Example 3D laboratory design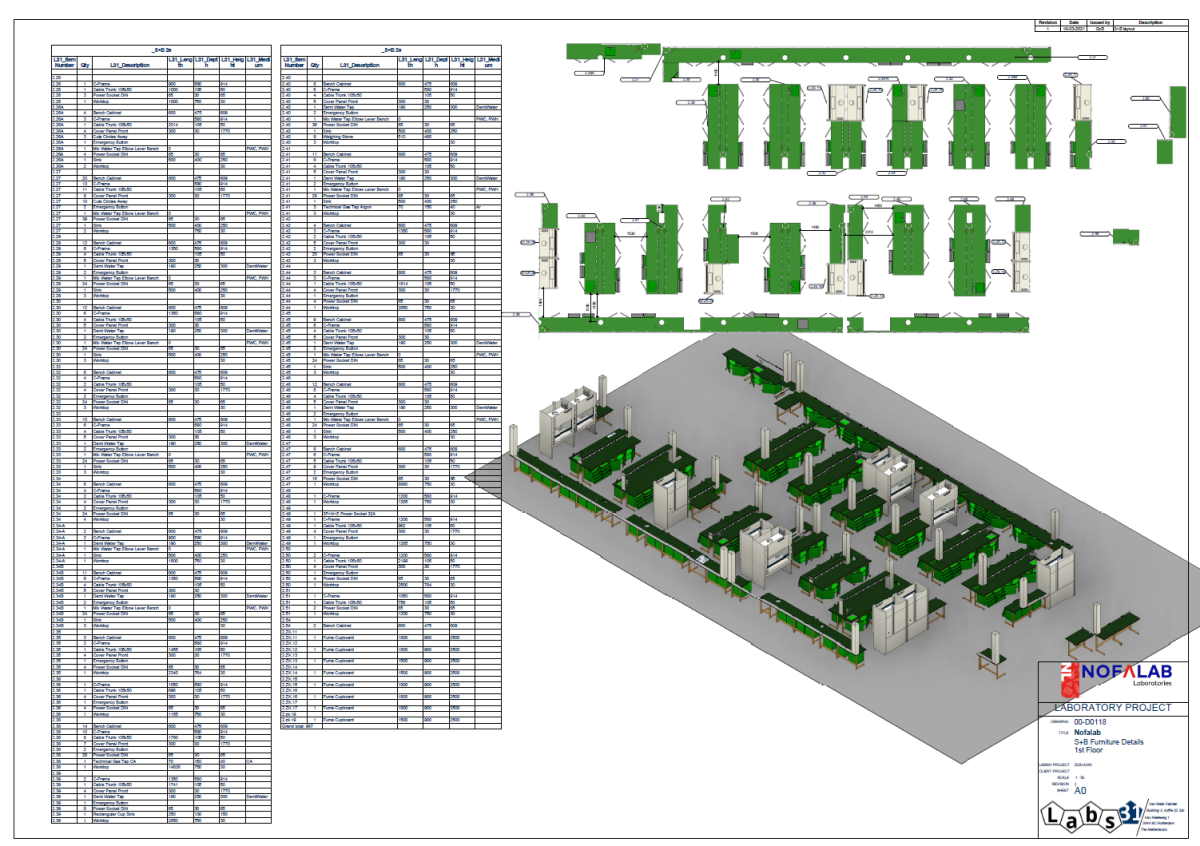 More FAQ, blogs & articles about Lab design
Sorry, we couldn't find any posts. Please try a different search.